Corporate Logomark & Slogan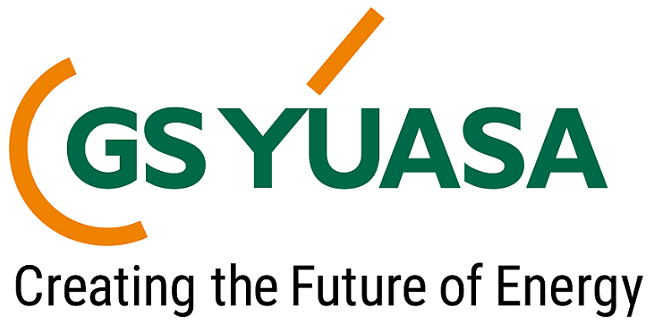 Corporate Logomark
Our logo, which consists of the arc surrounding the letter G and the line stretching up to the right from the letter Y, represents our collective will to move forward for the future. It also represents our customer-oriented policy. We place importance on customers' satisfaction and reliability for our products and services, which will ensure prosperity for both our company and society.
The arc and line in our logo symbolize Collaboration with Society and Progress, Centrifugal Force and a Great Leap, as well as Accelerating Swing. They also represent our corporate vision of "Innovation and Growth". We will develop together with customers to strengthen the relationship with society, and always continue to move forward strongly and energetically in the world market.
The combination of green and orange represents dynamic and sustainable development like flowers and trees beautifully thriving on the grounds.
Corporate Slogan
In a world where the way energy is used and used changes with the times, GS Yuasa has contributed to society with our power storage technology for more than 100 years.
The slogan "Creating the Future of Energy" is a declaration of determination to the world and to ourselves that we continue to create new value in the future.
We will inherit our "Attitude to Search for a New Form of Energy for Society" that we have continued since our founding, and continue to seek the new ways of energy and storage technology with listening to the needs of the changing times and the voice of the world.