GS Yuasa Received 2018 Boeing Supplier of the Year for Innovation for the Development of Lithium-ion Batteries for Space

GS Yuasa Corporation (Tokyo Stock Exchange: 6674; "GS Yuasa") today announced that GS Yuasa Technology Ltd. (GYT) and GS Yuasa Lithium Power (GYLP), both companies of GS Yuasa group, were awarded from The Boeing Company (Boeing) "the Supplier of the Year 2018" in the category of Innovation.
Lithium-ion battery cells for space use manufactured by GYT proved the excellent performance on orbit in the early 2000's and were installed on many spacecrafts built in Japan and overseas*1. In addition to the track records and capability of development, technical supports and contribution to the current and future programs of Boeing are evaluated. Based on the Long-Term Agreement GYLP and Boeing entered into in 2016, the cells will be deployed across Boeing's Geostationary and Low and Medium Earth Orbit satellite portfolios.
GYT develops, manufactures and sells batteries and power supplies for special use and provides the power of high performance and quality from 6,500m deep in the sea to the 36,000km high in the space. GYT intends to continue to contribute to the space development.
*1 More than 180 orbital vehicles powered including International Space Station. (As of Sep. 2018)
■1.A commemorative photo at the 2019 Boeing Global Supplier Conference
Fourth from the left: President Kato(GYT), center: Chariman Moll (GYLP), fourth from right: President Aldrich (GYLP)
■2.Space-use lithium-ion batteries (cells)
■[Company profiles for GYT and GYLP]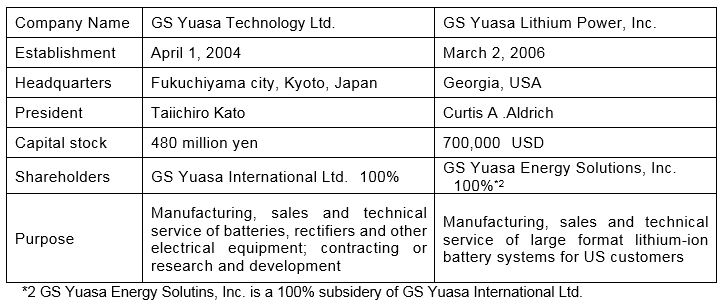 OPEN PDF